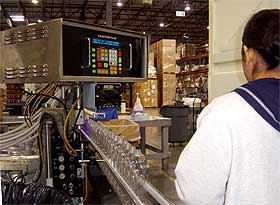 Whether you require the fulfillment of simple secondary contract packaging or the turnkey capabilities of formula development, blending and filling, or testing and manufacturing for consumer products, American Blending & Filling will provide you with the level of product support you request.
American Blending & Filling is a full-service packaging solutions provider with the ability to transition your product from design concept to direct shipment within a narrow window of time. A project manager is assigned to your account to coordinate the entire process, from purchase order to reconciliation, billing, and inventory. Your project manager is your direct contact for addressing all questions and concerns.
Decades of experience in the contract manufacturing industry enable us to offer strategic design assistance to significantly reduce packaging, labor, and freight costs. We provide a detailed cost savings analysis that will itemize your potential savings.
American Blending & Filling will provide guidance in appropriate product, packaging, and label design that is both economically focused and aesthetically innovative, as well as in-house thermoforming capabilities for the creation of custom clamshells and blister packaging.